Hola chicos! Gracias para escribir sus preguntas. Aquí están:

Is Spanish 3 like a review of Spanish 2? I've heard you write essays.

Yes, in a way. Spanish 3 works with all the grammatical topics of Spanish 2, but more in depth and with new vocabulary. It does, however, begin working on more lengthy writing skills. In the realm of language development, typically listening and reading develop first followed by speaking and finally by writing. We try to tackle all of those skills in all levels of Spanish, but realistically verbal skills are more useful in Spanish 1 and 2.

Some of the expectations, like leaning back or turning towards the board doesn't make sense.

The tipping back in chairs bothers me in large part because I was a first responder for 10 years and I have had to deal with terrible head injuries. I always worry about a head hitting the corner of a desk. Additionally, there have been many studies that have shown that your posture can actually change the way you feel and how your brain sends messages. In leaning back and/or turning away from the front of the room, you are not only showing me that you are not engaged, but also telling your brain to power down. Also I've been finding screws on the floor from the chairs.

Will we ever have HW that is not online?

Nope. We have one more project (on menus) that might require some additional work in Spanish 1. Otherwise, I don't like giving homework outside of VHL.

Why do you make some of the kids in class sit without a seat and some up front?

I've been having students sit on the ground who cannot stop tipping their chairs back. I'm not sure what else to do to help change that behavior. Usually, when I have a student sit up front instead of by their desk, it is because they are also talking a lot with their neighbor.

Gracias chicos! Hasta luego!
Powered by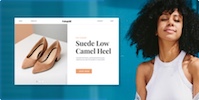 Create your own unique website with customizable templates.