Alright. So your grade isn't what you hoped it would be. What can you do to help your grade and learn some Spanish?! Here is your checklist:

1) Check VHL every night (vhlcentral.com). If you are missing assignments, likely that is hurting your grade (and missing practice on concepts doesn't help!). Remember that even if the "to do" list doesn't show up on VHL, you can still find assignments by clicking on "e-cuaderno" and then the correct lección. You can always find the homework by looking on the "calendario" tab.

​2) Ask yourself, "Do I understand the material?" If the answer is "yes," then ask yourself the next question, "what am I missing on las pruebas?" Many of you are struggling to read and follow directions (or miss details). Easy fix. However, if the answer is "no, profe, I really don't understand what is going on" then please come and talk to me! Once we figure out what is going on with you, we can chat about possible solutions. You can also always email me . My email is: williamsonh@issaquah.wednet.edu.

3) Okay. So you understand the material when in class, you are doing VHL every night, and your quiz grades are still not great. What can you do? Immerse yourself in Spanish!!! Languages require repetition, practice, and exposure. Try switching your technology (phone, computer, Netflix) into Spanish. Set your computer's home page to a Spanish news site (BBC Mundo and El Pais are standard), watch sports games in Spanish, listen to Hispanic music (personally, I am a fan of Shakira!), and above all TRY TO SPEAK AS MUCH AS POSSIBLE! Pets tend to be great listeners and they don't care if you make a mistake! There are also many native Spanish speakers at Skyline - make some friends and ask them to speak Spanish with you!

Buena suerte chiquillos!
Profe W.

Powered by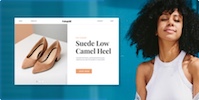 Create your own unique website with customizable templates.